I've been managing search engine marketing campaigns since 2000 in the travel, marine, hospitality, and small to medium B2B industries.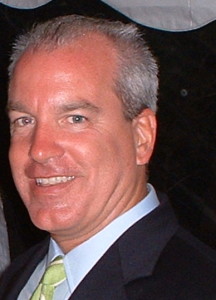 Given a terrific opportunity in the travel industry twelve years ago, I was charged to learn and manage all online marketing efforts including search engine optimization (SEO) and pay-per-click advertising (PPC) in the travel industry for for a vacation rental company. The CEO, a smart guy, simply said, please learn it and learn it quickly. We were heavily into print advertising, which was incredibly expensive and tracking the effectiveness was to say the least, challenging. It was in 2001 when I attended my first search engine marketing conference in New York that I had the epiphany. I believed very strongly that search was where we needed to be and the future of our marketing efforts. With the ability to track the effectiveness of search engine marketing I was able to take the mystery out it and sell it to key stake holders. Search engine marketing eventually replaced all print and trade show efforts.
In 2006 I went to work for a web design agency just outside Boston to manage their clients' organic and paid search campaigns. The firm put out dozens of beautiful websites every year for small to medium sized B2B companies. It was a terrific experience, guiding and consulting marketers, many of whom had virtually no experience in online marketing. Once again, I needed to take the mystery out it. Often times these marketers believed SEO involved SEO magic pixy dust on their website and just like that they'd be at position one on Google. The successful marketers understood that it wasn't mysterious at all, but it did require some work. I taught them by targeting the right keywords, with some simple mechanics, and with content and backlink development they could get to page one on Google. It's not easy, but that's how one does it.
Now, twelve years later, good search engine visibility it isn't any more mysterious. However, how Google determines your degree of relevance is continuously evolving; and the only aspect of the future of search I'm certain about is the pace with which it is evolving. The advent of social media sites is playing a significant role now. Search users are looking for more than web pages, so marketers who leverage their digital assets can take advantage of the aspects of universal search. Instant search has changed many of the rules for pay per click. There's a lot to grasp, but it isn't that mysterious.
If you can't dedicate the necessary resources it takes to be on page one on Google then please contact me to discuss how I can help you do it.